President's Update – MassBio in 2012: A Year in Review
Dear Readers,
As we start winding down 2012 and gear up for 2013, I want to thank you for your involvement and support and reflect on 2012 with a Year in Review highlighting our four biggest focus areas of 2012.
1. Bringing value to your bottom line
Here at MassBio we know that the battle to raise funding and keep costs down continues to be a challenge. That's why we focused on bringing value to your bottom line in 2012, by expanding and improving our Purchasing Consortium. This year Fisher Scientific, Airgas, Linde, Alert, Stericycle, and W.B. Mason all expanded their services for MassBio members, allowing you to buy the goods and services you need at the best prices out there. We also announced two new partnerships this year to support our members: JoVE and Allsteel.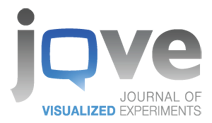 The Journal of Visualized Experiments (JoVE) is a peer reviewed, PubMed indexed journal devoted to the publication of research in a cutting-edge video format. With our new Allsteel Inc partnership, MassBio members access high-quality furniture at a discount. As MassBio prepared for our office relocation in the beginning of 2012 we were
immediately impressed by the quality of products and service that Allsteel had to offer.
Also in 2012, we put together a Small Business Program with additional savings and start-up programs from our suppliers designed specifically for our member companies with fewer than 50 employees. In 2013, we will continue to negotiate steep discounts on the products and services you need, so you can invest resources where they matter, into the research required to drive new treatments and cures.
2. Advocating for you on Beacon Hill & Capitol Hill
This year we had significant successes with legislation acted on at the federal level, including PDUFA reauthorization, Small Business Innovation Research (SBIR) program reauthorization, and the Supreme Court's decision to uphold the Affordable Care Act (ACA).
In the Commonwealth, co-payment assistance programs will be available to Massachusetts residents, after we successfully included language to overturn their prohibition in the Fiscal Year 2013 budget. The budget also includes language to allow certain interactions between companies and physicians that had been barred under the "gift ban" previously enacted.
Payment reform has been an important topic this year – and was the focus of our annual Policy Leadership Breakfast – and we will continue to focus on policy & advocacy through 2013, as we follow payment reform and healthcare reform implementation and ensure the industry voice is heard. In all cases, MassBio works to ensure any policy or regulation enacted protects innovation and patients' access to cutting-edge therapies and cures.
3. Building your network – and the industry – through collaboration
In 2012, MassBio also  focused on building our programs to allow for the highest level of collaboration and connection. Early in the year, we teamed up with a number of patient organizations & member companies to host the largest Massachusetts Rare Disease Day event to date at the State House. We also partnered with our strong CRO/CMO community to hold the first Massachusetts CRO/CMO Symposium. This event was a huge success and we plan to organize it annually to help foster this important and growing part of the life sciences industry.
Our most visible collaboration this year was as host of the 2012 BIO International Convention. Over the course of the convention, we welcomed over 16,000 visitors to the Massachusetts Convention and Exhibition Center and debuted Lifecycle Massachusetts, a new way of telling the story of the Massachusetts supercluster by focusing on the patients we all serve. Lifecycle Massachusetts did an excellent job illuminating the true spirit of collaboration here in the Commonwealth and we plan on bringing the same energy and excitement to Chicago for BIO 2013!
4. Supporting you (and the community)
Locally, we continue to work with cities and towns across the state as they seek to become BioReady® by adopting bio-friendly zoning, streamlining permitting, bolstering infrastructure, and pre-permitting biotech sites. In 2012, 5 more communities in Massachusetts— Middleborough, Abington, Hopkinton, West Boylston and Charlton – earned new or upgraded BioReady® ratings.
MassBio members also continue to receive discounts on MassBioEd's ever-expanding professional development course offerings (this year MassBioEd added Business Development Basics, Drug Development for Non-Scientists, and more tailored Clinical Trials courses at the request of our members). We are committed to building the long-term stability and success of the life sciences throughout Massachusetts.
Thank you for your support in 2012! We look forward to working with you in the exciting year ahead.
Best wishes for a happy and healthy holiday season,
Bob Coughlin
P.S. Registration is now open for the 2013 MA CRO/CMO Symposium & the 2013 MassBio Annual Meeting – we look forward to seeing you there.
Posted on December 19, 2012, in MassBio, President's Update, Year in Review and tagged 2012 BIO International Convention, Bob Coughlin, MA CRO/CMO Symposium, MassBio, MassBio Annual Meeting, MassBio Annual Policy Leadership Breakfast, MassBioEd, Purchasing Consortium, Year in Review. Bookmark the permalink. 1 Comment.