Blog Archives
Dear Readers,
As we start winding down 2012 and gear up for 2013, I want to thank you for your involvement and support and reflect on 2012 with a Year in Review highlighting our four biggest focus areas of 2012.
1. Bringing value to your bottom line
Here at MassBio we know that the battle to raise funding and keep costs down continues to be a challenge. That's why we focused on bringing value to your bottom line in 2012, by expanding and improving our Purchasing Consortium. This year Fisher Scientific, Airgas, Linde, Alert, Stericycle, and W.B. Mason all expanded their services for MassBio members, allowing you to buy the goods and services you need at the best prices out there. We also announced two new partnerships this year to support our members: JoVE and Allsteel.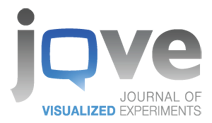 The Journal of Visualized Experiments (JoVE) is a peer reviewed, PubMed indexed journal devoted to the publication of research in a cutting-edge video format. With our new Allsteel Inc partnership, MassBio members access high-quality furniture at a discount. As MassBio prepared for our office relocation in the beginning of 2012 we were
immediately impressed by the quality of products and service that Allsteel had to offer.
Also in 2012, we put together a Small Business Program with additional savings and start-up programs from our suppliers designed specifically for our member companies with fewer than 50 employees. In 2013, we will continue to negotiate steep discounts on the products and services you need, so you can invest resources where they matter, into the research required to drive new treatments and cures.
2. Advocating for you on Beacon Hill & Capitol Hill